Talk to an Advisor
We offer three levels of advising to help you select the study abroad program that is best for you!
Study Abroad Advisor or General Advising Intern will be your first point of contact!

Help you narrow down your program options
Answer questions on how to begin the application process
Go over the little details (budget, scholarships, etc.) about what the study abroad process is like
Can talk about programs that don't have a specific peer advisor

Peer Advisors are available to meet with AFTER you've met with a General Advisor.

Answer specific questions about their program(s)
Give a first-hand perspective on studying/living in that country

Study Abroad Coordinators can

Discuss specific or complex academic questions
Address questions about health and safety abroad
The study abroad advisor or a general advising intern will help you narrow down your program options, answer any questions you may have on studying abroad (such as: money, scholarships, application process, timelines, deadlines, what it's like to study abroad, etc.). The General Advising office hours for spring 2019 are:
| | |
| --- | --- |
| Mondays | 11am-1:30pm and 2:00-3:30 |
| Tuesdays | 11am-noon and 2:00-3:30 |
| Wednesdays | 11am-2:30pm |
| Thursdays | 10:30am-1:30pm |
| Fridays | 10am-1pm |
To make an appointment, call 715-836-4411 or just walk-in to the CIE, Schofield 3, during the hours listed above. *There will be no advising hours over spring break.
Meet our General Advising Intern:
Anneka Shaver

I am a French and English major with a Teaching English as a Foreign Language certificate. I had a blast studying abroad in Lyon, France! My favorite memories include a USAC-sponsored trip to go downhill skiing and snowshoeing in the French Alps, picnics with friends at the park in warm weather, and seeing the Ferris wheel in the town center light up every night in the winter!

---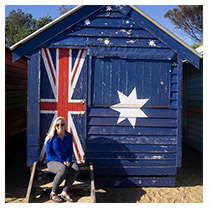 Australia + New Zealand | Email me to learn more:

Callie Johnshoy



I'm a junior here at UWEC studying Organizational Communications. I studied at Southern Cross University in Lismore, Australia. My favorite study abroad memory was when the SCU International staff took us to Surf Camp at Byron Bay! We spent the weekend surfing, sea kayaking, stand up paddle boarding and getting to know one another.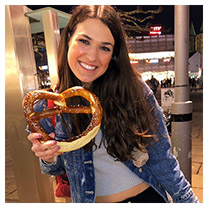 Austria | Email me to learn more:

Katarina Theo



I'm a senior International Business and German double major. Studying abroad in Marburg, Germany, has been one of the most rewarding experiences of my life. After spending 5 months abroad, Marburg really begins to feel like home. My favorite memory while I was living in Germany was walking up to the Marburg Schloss (Castle), which is located up on a hill, and looking out at the whole village. It really made me appreciate how special Marburg is and the beauty of it.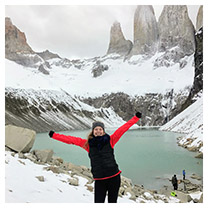 Chile | Email me to learn more:

Regan McGillick



I am studying Nursing and Spanish as a double major. My time living in Valparaíso, Chile was filled with the most vast and exuberant memories. Some of the most cherished times were spending an entire day walking the colorful hills of the city and with every turn lead you to a new cafe, mural, or look-out to the sea.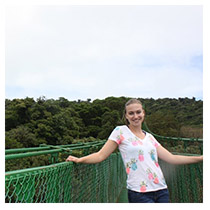 Costa Rica: Heredia | Email me to learn more:

Mackenzie Shay



I am a double major in English and Spanish Education and have a certificate in coaching. One of my favorite memories from Costa Rica is the memory of my cooking class. I had such a good time making dinners with some of the other students in the program and getting to know them better during our dinner conversations. There were no other Eau Claire students in this class with me, which was the only one that was like that, and I enjoyed that I was able to get to know people from other universities better in this class, and the instructor was so much fun and we all had great conversations and had an overall great time every time we met.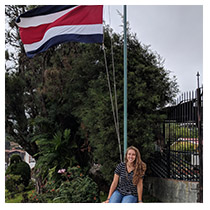 Costa Rica: San Ramon | Email me to learn more:

Megan Jacobson



I am currently a junior majoring in Nursing with a Spanish for the Health Professions minor. My favorite memory from studying abroad was meeting people in my host city and going on crazy adventures with them. Through the weekly soccer game that was put on by my program, I was able to meet and form friendships with several locals. Over the summer, they would drive with some of us into the country surrounding our city to hike. Without their knowledge of the area, we never would have seen the breathtaking mountain views around San Ramon!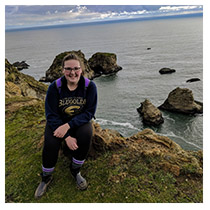 Cuba | Email me to learn more:

Shannon Dixon



I am a double major in Philosophy and Spanish with a minor in Women, Gender, & Sexuality Studies. I participated in a month long immersion program in India in 2017 as well as spent the spring semester of 2018 abroad in Valparaíso, Chile. My favorite study abroad memory was from Chile about a month into my program. My host parents had some friends over and they invited me to sit and chat with them for a bit. We ended up talking for probably 3 hours and I truly felt that I was a part of the discussion. I was able to get closer to my host parents and learn more about them and their lives outside of being my host parents.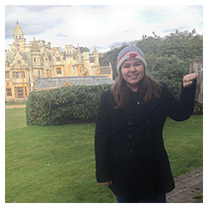 England: Harlaxton | Email me to learn more:

Rachyl Hietpas



I am majoring in Biology and Spanish. My favorite memory would probably be from the night after the last British Studies lecture. The Faculty, decided to have their own karaoke night in the Bistro which is the college's pub in the basement of the manor. Multiple members of the faculty and staff, including the college principal, sang karaoke complete with backup dancers. Many a snap story was filled with professor's renditions of classics such as "Lean on Me" and "Livin' La Vida Loca". That is one of the special things about Harlaxton. You live in the same building as many of your professors so there is the opportunity for fun events like this to happen.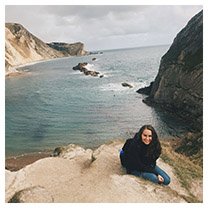 England: Winchester | Email me to learn more:

Hannah Lahti



I am a history student at UWEC! I loved studying abroad in Winchester because it gave me the opportunity to study in another country, experience a new culture, meet new people, and travel! One of my favorite study abroad memories was going for afternoon tea with a new friend that I made abroad. We were usually busy traveling on the weekends, but we decided to take a weekend where we would explore new areas of Winchester, and what's more English than afternoon tea?! We went to afternoon tea, took a million pictures, and spent hours drinking tea while talking about the many things that we loved about Winchester.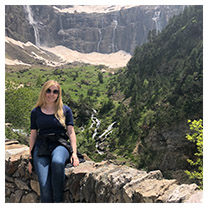 France: Pau | Email me to learn more:

Kassandra Kellerman



I'm a Junior at UWEC, and my major is Business-Marketing with a minor in French. One of my favorite memories from studying abroad is hiking through the mountains with my friends in Gavernie, France.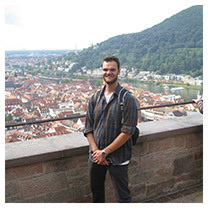 Germany: IUSP | Email me to learn more:

Andy Colburn



I'm currently pursuing a degree in computer science. I'm a senior and studied abroad in Marburg, Germany during my junior year. One of my favorite memories from my experience in Germany was when we went on a program led weekend trip to Cologne. There we visited the famous Christmas markets and the massive Cologne Cathedral while also taking a walking tour of the city!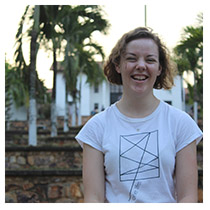 Ghana | Email me to learn more:

Elisabeth Rusch



I am a junior majoring in Integrated Strategic Communications with a minor in Global Studies. My favorite part about living in Accra was going to the market to buy the most amazing mangos and avocados that I've ever had!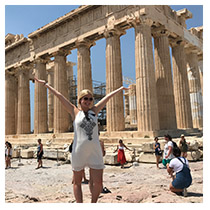 Greece | Email me to learn more:

Shania Skrzypcak



I am a senior that is majoring in Health Care Administration. There are a lot of memories from being in Greece and it is hard for me to pick just one of them. I would have to say one of my favorite memories when I was in Greece would be just exploring Thessaloniki with my friends that I met abroad - Thessaloniki has a lot of historical places that are very interesting to learn the background of. There are a lot of activities that are always going on on the boardwalk next to the sea. Thessaloniki is a very beautiful place with a lot of memories that will last a lifetime. This is my favorite memory because you are getting the most cultural experience while walking around the locals and finding the hidden gems that the locals recommend. I would go back to Greece in a heartbeat.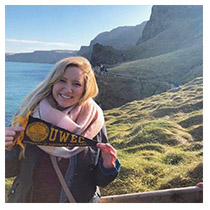 Ireland | Email me to learn more:

Elizabeth Clark



I am currently an Elementary Education and Broadfield Social Studies major with a minor in English. My absolute favorite part about my experience in Ireland was living with 7 people from all around the world. I had roommates from Italy, the Netherlands, Montreal, Greece, Boston, and Denmark. Experiencing the semester with such a diverse group of people made for the most memorable and exciting four months. Getting involved with the International Society was another aspect of the University of Limerick that allowed me to meet so many wonderful people, and I encourage you to do that too!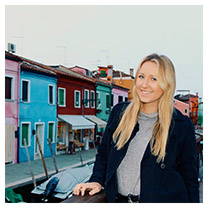 Italy Semester Programs | Email me to learn more:

Kirsten Johnshoy



I am majoring in Marketing with a minor in Finance here at UW-Eau Claire. My favorite study abroad memory is watching the sunset over the Arno river or overlooking the city of Florence at Piazza Michelangelo.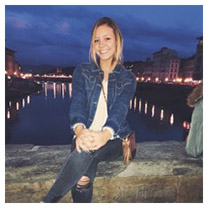 Italy Summer Program | Email me to learn more

Jordan Thome



I am from Green Bay, WI and I am currently a sophomore nursing student at Eau Claire. My favorite study abroad memory would be the class I took at LDM and all of the new people I met. The roommates I had in Florence became my best friends and I still talk to them daily!
Japan: Kansai Gaidai + China | Email me to learn more:

Brianna Kosmer



I'm an English - Linguistics major and Japanese minor. My favorite memory while studying abroad at Kansai Gaidai in Hirakata, Japan, encompasses two days. One of our first orientation days included a tour of campus, and a student from Kansai Gaidai who had studied abroad at UW - Eau Claire the previous spring semester was my tour guide. It was a happy coincidence, and it reminded me of home amidst the foreign surroundings. The next day, on a day off from orientation, a fellow international student and I took the chance to explore Hirakata. We went to the shopping district and spent the whole day there. Hirakata was much larger and more fun than I had imagined, and exploring it made me excited to be spending a whole semester there.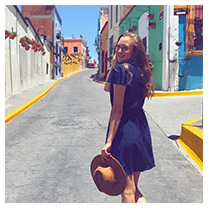 Mexico | Email me to learn more:

Ali Mundth



I am a double major in English and Spanish with a minor in Journalism.
Some of my favorite study abroad memories were spending Sunday afternoons walking the colorful streets of downtown Puebla with friends. We always had so much fun trying out different shops and restaurants, listening to the live music of street performers, and visiting the local artisan market.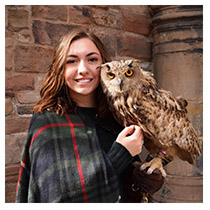 Scotland: Aberdeen & Glasgow | Email me to learn more:

Kaitlyn Bruggenthies



I'm a Junior Communication Sciences and Disorders major studying to become a speech therapist! My favorite memory from Aberdeen was attending a Ceilidh for study abroad students and learning the traditional dances!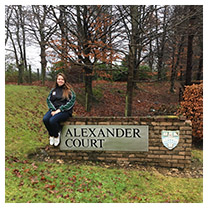 Scotland: Stirling | Email me to learn more:

Michaella Burg



I'm a junior Mathematics major with a French minor. My favortie study abroad memory would be meeting many new people and playing rugby in a new country.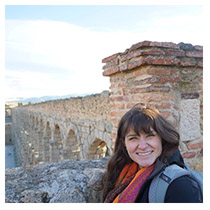 Spain | Email me to learn more:

Gaby Calawerts



I am a Spanish Education Major with a TESOL minor. I'm from Green Bay, WI where I am very accustomed to the culture of cheese and the Packers. My favorite study abroad moment from Valladolid was the very first weekend. I was a little nervous and I definitely didn't know how to navigate through the city yet, but a big group of us went out for tapas. The best part is that we were a group made up of people from all over the world. We ate well, we danced, and I learned so much. I think what made it so special was that I felt so independent, but I also got the opportunity to genuinely learn about others, their cultures, and why they chose to study abroad in Spain.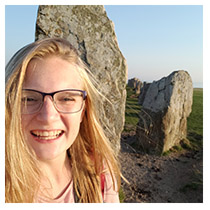 Sweden | Email me to learn more:

Becky Tollakson



I have spent fall of my junior year in Växjö, Sweden. I am currently a third year Applied Physics and Applied Math double major, and I want to end up researching clean energy technologies. One of my favorite memories from studying abroad is when the Växjö international students club went to a moose farm where we could see and pet moose!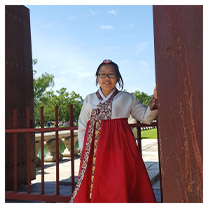 Thailand | Email me to learn more:

Karen Her



My major is Organizational Communication. My favorite memory is riding the tuk tuks in Thailand.
---
You can find the list of Study Abroad Coordinators by
clicking here.
Once on that site, if you click on any coordinator's name, you will find the programs they manage.