Equity + Diversity
Part of the mission of UW-Eau Claire is to provide students with international learning experiences for a diverse world. In the Center for International Education, we are committed to providing opportunities for all students to go abroad as part of their academic career. We recognize that everyone brings a different background to their international experience.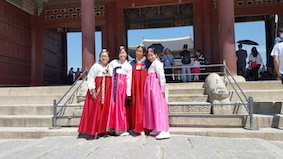 Below are some resources that we hope will be helpful to a wide range of students. We encourage you to use the resources below or schedule an appointment with a Peer Advisor or Study Abroad Coordinator.
We welcome your feedback if there is additional information you would find useful!