Parents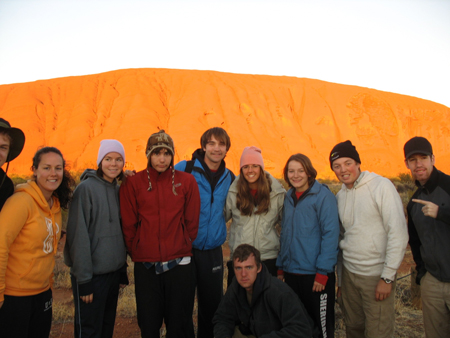 Your daughter or son has made the exciting decision to study abroad as part of her or his university education. Following through on this decision automatically places students into an elite group of college graduates. Recent reports show that less than 10% of U.S. undergraduates can claim a study abroad experience as part of their academic career. By comparison, about 21% of UW-Eau Claire students study abroad. The Center for International Education provides support for students studying on UW-Eau Claire programs through the entire process.
Parents, family, and friends are very important supporters of students' international experiences. While federal law prevents the Center for International Education from sharing information about particular students, you are encouraged to browse the resources available on this site and to talk to your son or daughter.
The Center for International Education is a student-centered office. We send all communication and correspondence to students. As a parent, you no doubt have many questions of your own about the adventure your son or daughter is undertaking. We have learned that parents are often more interested in certain aspects of the program, such as cost and safety, than are their children! Information on these topics is included here, and your son or daughter has received this information as well.
Once abroad, students are going to deal with many new and unfamiliar issues, and we find if they take responsibility for their program information prior to departure they are better equipped to succeed abroad. We encourage you to talk with your daughter or son and ask them to share information they have received with you. This process is a wonderful exercise to help your child become an independent adult.
Resources
We recommend a good article for parents regarding study abroad and safety on the Center for Global Education SAFETI Clearinghouse website called Advice for Parents: Frequently Asked Questions

Furthermore, we recommend the Parent Reentry Handbook (courtesy of SIT Study Abroad) which can help you understand your student's transition back to the United States after study abroad.