The World Awaits
With more than 40 program locations to choose from, it can be overwhelming, but we're here to help you! Our programs vary in length, location, academic focus, and so much more!
Programs we offer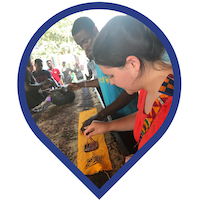 Your Academics + Study Abroad
It is possible to graduate in four years and have a study abroad experience! Need certain classes? College of Business students, do you need to study at an AACSB accredited location? We've created some resources to help you narrow down programs based on your major/minor. We also encourage you to talk with your academic advisor now!
Academic Resources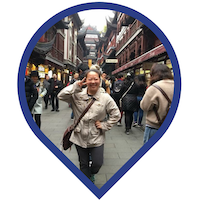 Fund Your Experience
Understanding program costs is important. Each brochure page has a detailed cost estimate to review. In addition, we provide a variety of resources on scholarships, financial aid, etc. Your UWEC aid will go with you when you study abroad!
Funding Resources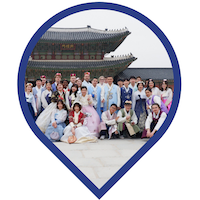 Your Identity + Study Abroad
Everyone brings their own background to their study abroad experience. It is important to learn how your identity may impact you while studying abroad. We've compiled a variety of resources to help you ask yourself some questions and further explore your identity.
Identity Resources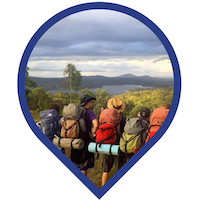 Your Health + Safety
The CIE cares. We will provide you with many resources to help you prepare for your time abroad! Don't forget that all UWEC study abroad students will be enrolled in international insurance coverage in case anything should happen. To understand what the CIE does and for resources, click below.
Health + Safety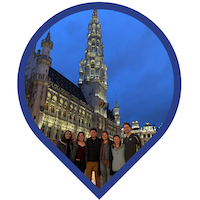 Let's Connect!
Our staff is available for
virtual advising!
In spring semester, our interns will be back and offering info sessions and regional advising. Be sure to check out our
calendar of events
to see how you can learn more. Want to be added to our email reminders?!
Complete this
and we'll get you added! Caution, our emails may cause a serious case of wanderlust!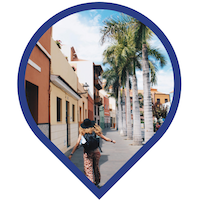 Deadlines
Our deadlines are almost a year before you'd go abroad! Be sure to plan ahead and apply on time. Not all application cycles open at the same time so be in the know by clicking below...
Deadlines Page
Take it from our students!
Hear their tips & tricks to making study abroad successful!